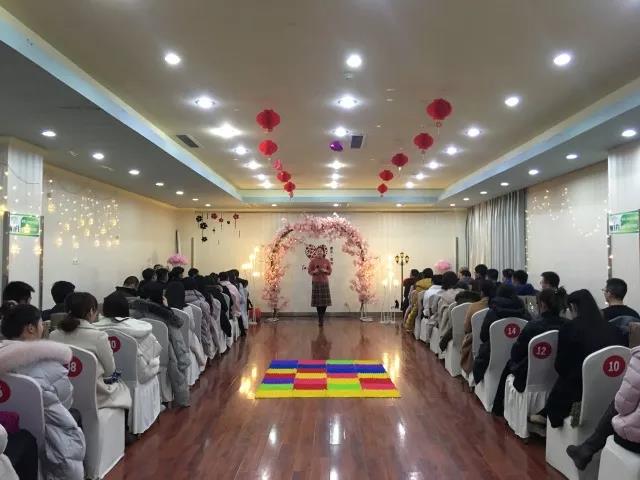 Several staffs from Shenghong went on a date before the arrival of winter. Recently, Shenghong Petrochemical Group, together with the general trade union and social undertaking service centre of Xu Wei New District, held a youth staff fellowship activity called "meeting before the arrival of winter". 19 young singles from Shenghong signed for the activity and, together with other young people from management committee of Xuwei New District, Fangyang Group, Xijiayuan matrimonial agency and etc., formed into 30 pairs of male and female guests and gathered together in a room.
The atmosphere at the scene was warm. Guests communicated with each other through ways of making friends with each other, eight-minute blind date, anonymous choosing through vote and etc.; quite a few male and female guests actively displayed themselves. According to statistics, a total of 46 male and female guests found the one they wanted to develop a romantic relationship with in the activity successfully.
Person in charge of the activity said that youth workers were the new force and main force of every unit and the core force in promoting the development of enterprises and even the development of social economic. In the case of dating and finding a match, some single men prefer to be chosen as a romantic partner by single women instead of taking the initiative to choose the one they love and often give up the chance to display themselves in front of single women in the public. He suggested that single men put their vanity down and change the character of being coward when dealing with things and that they should try to take the first step of searching for love and try to have a beautiful encounter with someone they love before the winter comes.