Speech by Chairman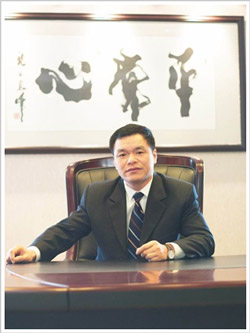 Mankind grows great by dreams and enterprises prosper by culture. Corporate culture is the soul of an enterprise, the common value of all its employees and the action program of the enterprise.
Based on Shenghong Sand Wash Plant, Shenghong Petrochemical Group has grown for many years and it has now developed into a large comprehensive national level high tech private enterprise with harmoniously developed subsidiaries in five major industries — petrochemical, textile, energy, real estate and hotels since it was founded in 1992. In 2020, Shenghong officially ranked 455th in the 2020 Fortune Global 500 list and became one of the world's top 500.
Shenghong has just grown for only over 20 years since its foundation. It is now in its youth age. Its great undertaking has just begun. After we reviewed our past, we deeply feel that our most importantaccumulation is not wealth, but our persistent beliefs that we have adhered to for over 20 years.
We develop our enterprise aiming to revitalize our national industries. Adhering to the vision of "creating top brands of the industry and becoming world's first rate enterprise", we have constantly promoted the internationalization progress of Shenghong. Sticking to the principles of integrity, we strive to satisfy requirements of our customers based on our good reputation. We always provide high quality products for and achieve win win results with our customers. We share our cooperative values with our employees and promote improvement of both the company and the employees. We bring benefits to our society and realize our green low carbon developmentby sticking to the sustainable development idea. "Honesty, practicability, innovation and transcendence" have been in the spirit of each of the Shenghong people and it has become the vigorous support for our today's achievements. "Quality, integrity and win win results" are the core value of the Shenghong people and they are the source of the driving force that has laid a solid foundation for future development and made us achiev.